Jules Nappey founded his workshop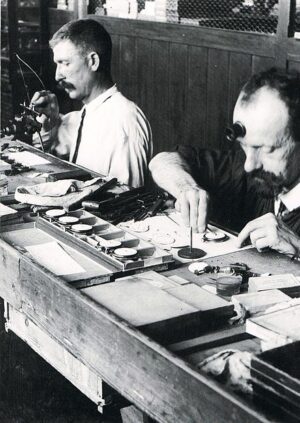 In the aftermath of the Second World War, Jules Nappey opens his first workshop in 1946, in Besançon, east of France.
He starts producing his first mechanical pocket watch, a few decades before the arriving of quartz watches.
FEBRUARY 1952
The First AquaSport model
Birth of the Nappey AquaSport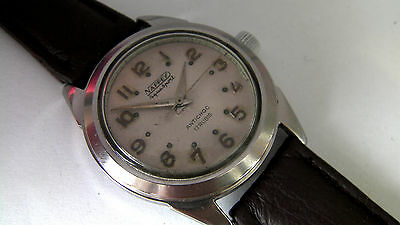 Jules Nappey has always dreamed of producing a robust watch for professional athletes and amateur ones. With the AquaSport collection intended for thrill-seekers, the brand has managed to create a place for itself in the very competitive world of French watchmaking.
1957-1960
Tour de France Sponsorship
Nappey sponsored the Tour de France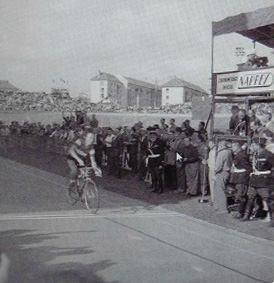 Between 1957 and 1960, the brand Nappey sponsored the most important competition for cycling fans: the world famous Tour de France.
SEPTEMBER 1959
Nappey joined the Heuroplan group
Movado, Eska, Cyma, Juvenia and Nappey joined the Heuroplan group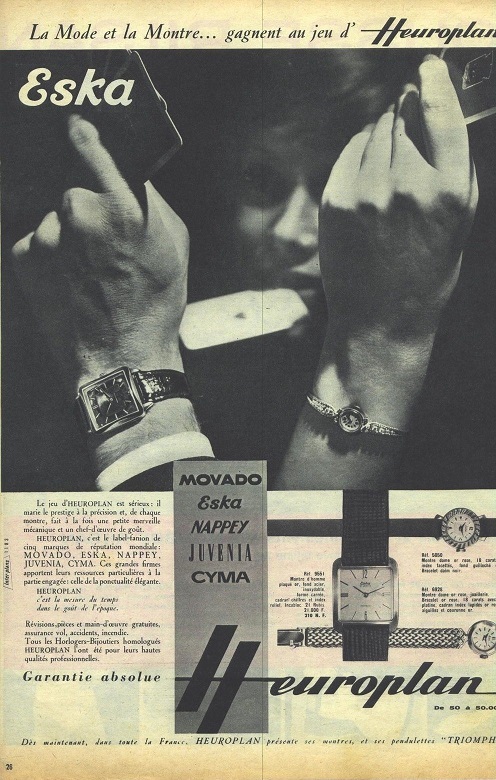 In 1959, after the opening of the European common market, the Nappey company joined the Heuroplan group, bringing together the Swiss brands Movado, Eska, Cyma and Juvenia; which aimed to promote the watches of these five brands in the French market.
MARCH 1960
World's first dual time zone watches
"Jumelles Times" successful launch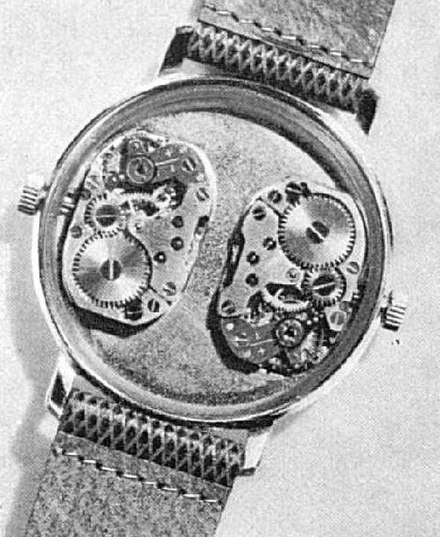 At the 1960 Besançon horology fair, the Nappey company created a sensation by launching one of the world's first dual time zone watches called "Jumelles Times", bringing together two small mechanical movements in a single case.
DECEMBER 1970
The first ladies watch
Nathalie, the first women's model is launched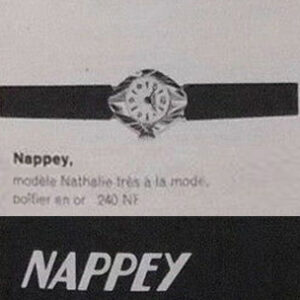 After receiving several requests from female customers, Jules Nappey decided to meet their expectations with a revolutionary model for the 1970s, featuring a very innovative diamond shape and a case made of gold.
JANUARY 1985
The first Moon Phase watch
Nappey "Moon Phase" launch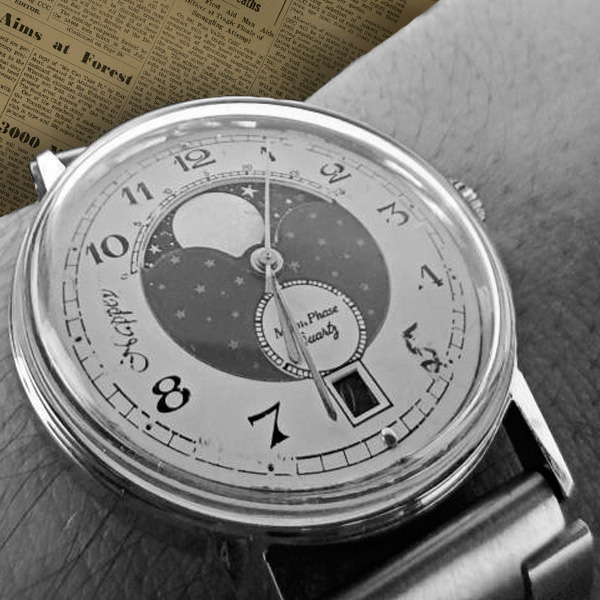 Perhaps, one of the most beautiful timepiece produced by Nappey, the Moon Phase model is equipped with a quartz movement which has a date at 6 o'clock and a moon phase complication.
1995 - 2012
Nappey joined the Claude Hélier group
Under the leadership of Claude Hélier Group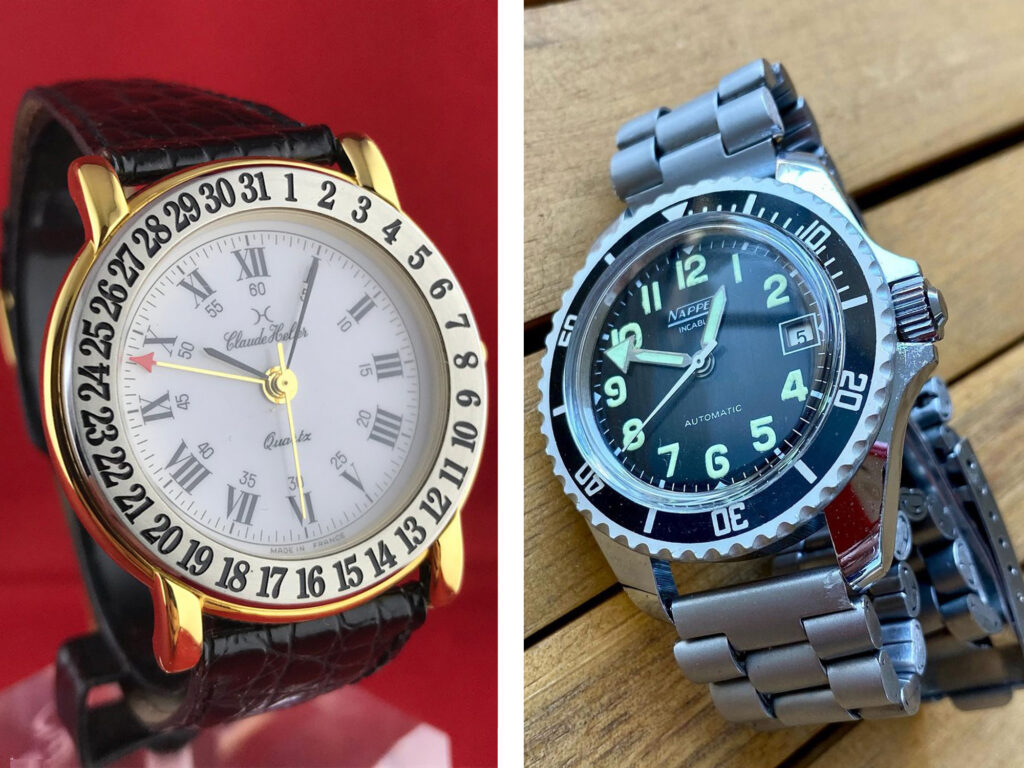 In 1980, Claude Hélier group was in its peak and employed 180 people to produce luxury watches in France. The group acquired the brand Nappey to bring it into the quartz age and make it through the 21st century.
This era was marked by the emergence of waterproof watches with screw down crowns as well as larger watches with a diameter exceeding 41 mm.
SEPTEMBER 2018
The brand is relaunched
Nappey in the new era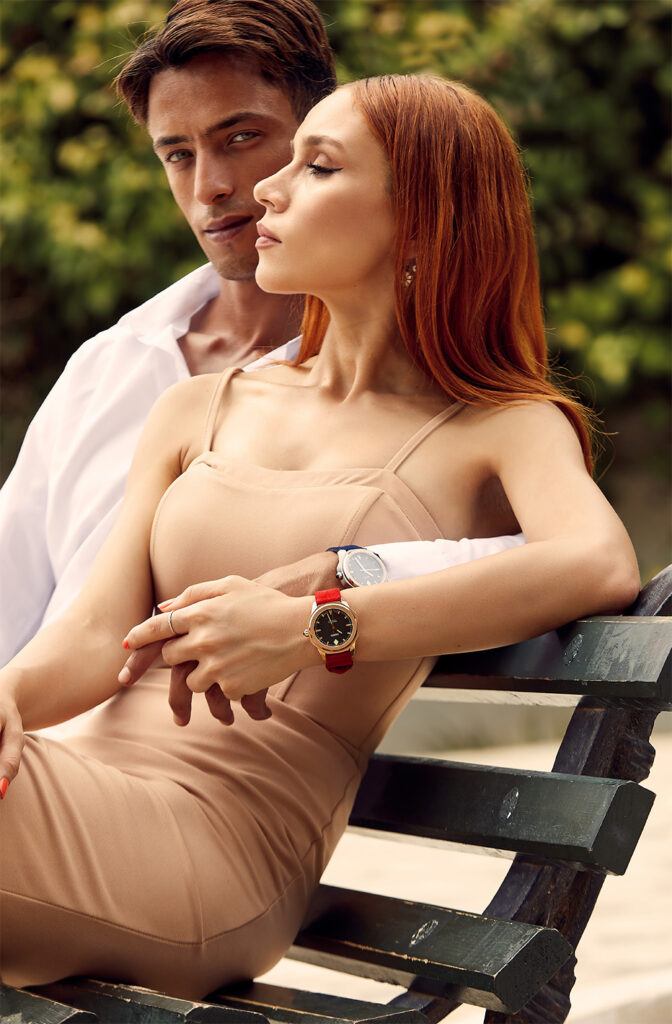 After falling under the spell of the brand, a team of French watchmaking enthusiasts from Paris decided to relaunch the brand with current fashion codes.
The first model is named  "Renaissance" and is endowed with a 60 hours power reserve movement.